These instructions are for Macintosh computers that are joined to the BSOE domain. The easiest way to know if your desktop is joined to the BSOE domain is that you use your BSOE login name and password to log in.
If your Macintosh computer is not joined to the BSOE domain, then you should use a different set of instructions.
Open System Preferences

Double-Click The "Printers & Scanners" Icon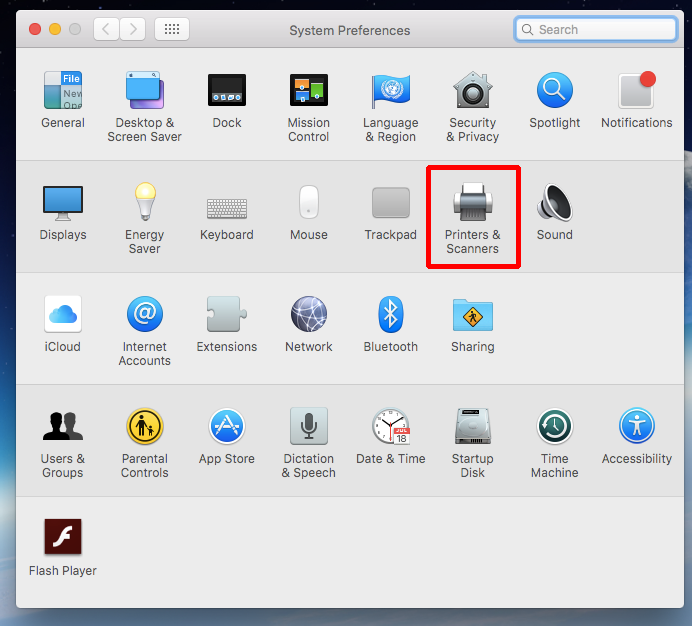 Click The Add ("+") Button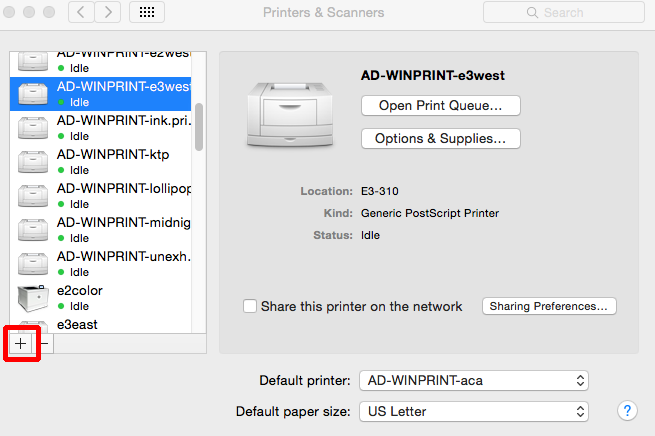 Select The Printer You Wish To Add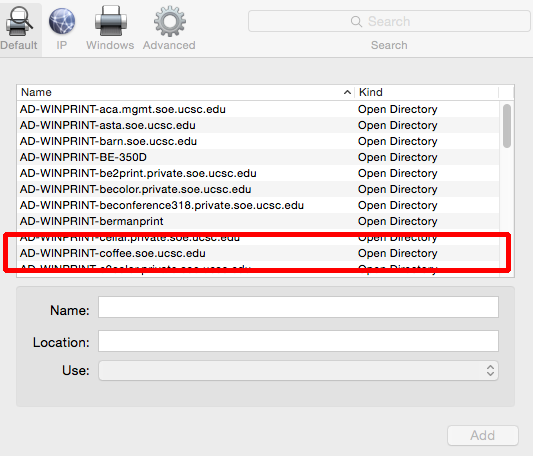 Select The "Generic PostScript Driver"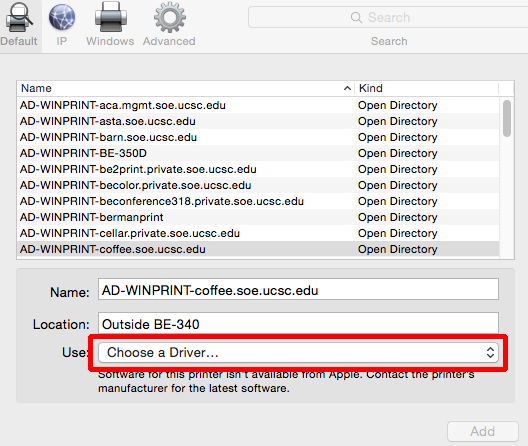 Click "Add" Button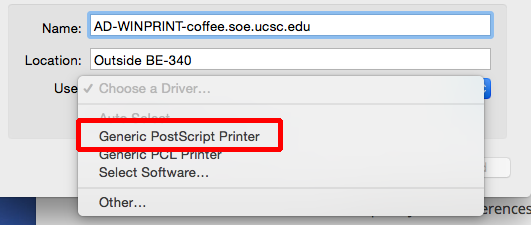 Click The "Options & Supplies Button"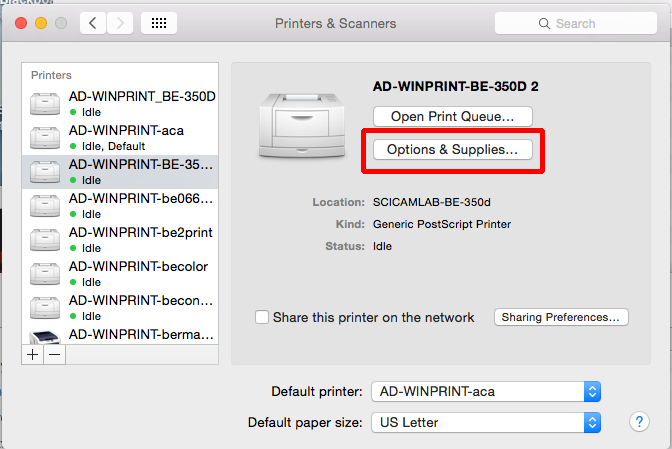 Click The "Options" Tab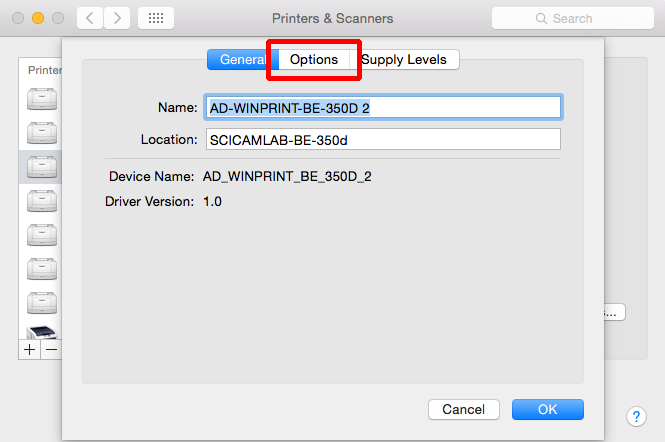 Check The "Duplex" Option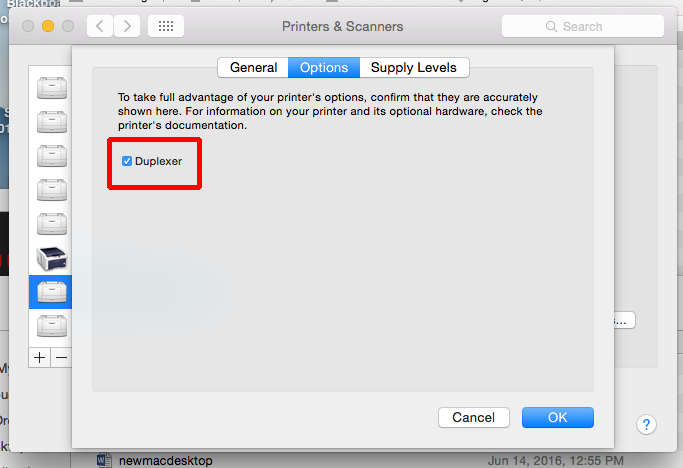 Click The "OK" Button
Please Note
Printing large PDF files sometimes fails for various technical reasons. When this happens, you can check the "Print As Image" checkbox. That option should correct printing errors for most PDF files.
Be sure that you're connected to a wired campus network port, the campus VPN, or EDUROAM. Our printers will not work from CruzNet.
To print to BSOE printers, you need to use your BSOE login name and password. If you are having trouble printing, the first troubleshooting step is to go through the BSOE password change procedure. You can re-use the same password. Going through the process again ensures that all BSOE systems are in sync. When asked for authentication, enter "BSOE\[login name]", and your BSOE password.